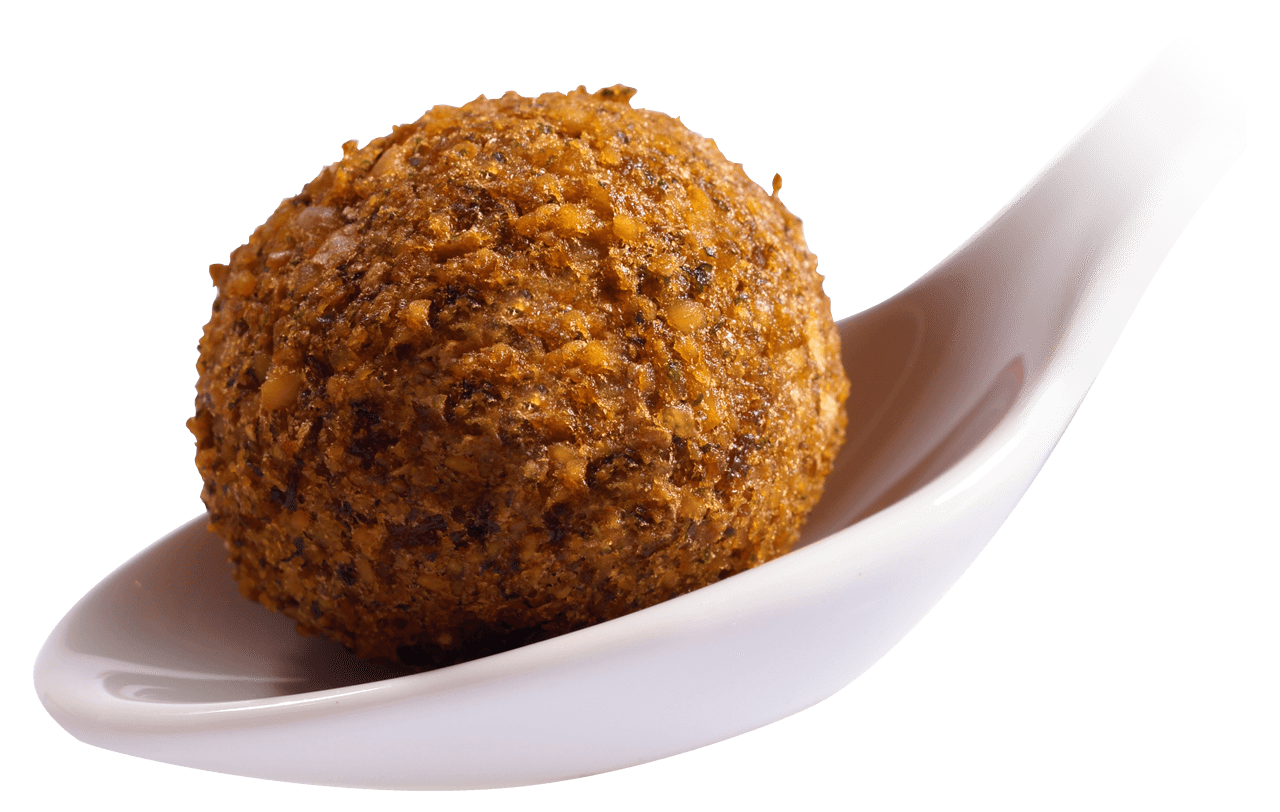 All Natural, No Flour
---

---
Our falafel absorbs the least oil content of all falafels thanks to the process of moisture evaporation during frying, thus blocking oil from penetrating the ball. The falafel ball comes out of the fryer with a thin fried shell, leaving the inside moist and oil free.
What makes our product different!!
---

---
Our falafel will stay soft and fluffy many hours after it comes out of the fryer. This fact makes it much more desirable.
Our falafel is the easiest to make and will have the same flavor and texture between multiple locations. Our falafel product is the perfect choice for café/restaurant locations as small as 250 sq.ft.
Our falafel does not require freezer storage as it is made of a dry mixture.
Our falafel is handled and stored in its concentrated form, thus saving on space. Water is added when ready to prepare the mixture.
Why choose our Falafel Premium Mix
---

---
Efficiency -- No labor or equipment needed to prepare the mixture. No Freezer/Refrigerator
Consistency – Same results time and time again
Freshness – make multiple small batches of mixture instead of one daily amount
Simple system – Easy to use – No need to manage inventory of multiple ingredients
Cost saving – Prep work requires least trained employees
Space saver – perfect for small locations. No mixer or Freezer storage space is needed
Accurate food cost calculation – single ingredient, with no end of day waste
Flour Free – No added flour or bread crumbs
Shelf Life – Longer lasting product with a 12 month shelf life
Meets Off-Site needs – Catering, camps, festivals, concerts, etc.
Product quality – the mix is produced in a modern production facility certified with the highest quality standards

Nutrition Facts
---

---
Ingredients: Chick Peas, Onion, Garlic, Parsley, Spices, Baking Powder, Corn Starch
Serving size ready to use (23g)
Serving per container 1000
Amount per serving

Calories

35

Calories from fat

5
 
 
 
 
% daily value
 
 
 

Total fat 0.5g

 
1%
 
 
 

Saturated fat 0g

 
0%
 
 
 

Trans fat 0g

 
 
 
 
 

Cholesterol 0mg

 
0%
 
 
 

Sodium 130mg

 
5%
 
 
 

Total Carbohydrate 6g

 
2%
 
 
 

Dietary Fibre 2g

 
8%
 
 
 

Sugars 1g

 
 
 
 
 

Protein 2g

 
 
 
 
 
 
 
 
 
 

Vitamin A

2%

Vitamin C

4%
 
 

Calcium

2%

Iron

4%
 
 
*Percent daily values are based on a 2,000 calorie diet. Your daily values may be higher or lower depending on the calorie needs.
 

Calories

2000
2500

Total fat

Less than
65g
80g

Saturated Fat

Less than
20g
25g

Cholesterol

Less than
300mg
300mg

Sodium

Less than
2,400mg
2,400mg

Total Carbohydrate

 
300g
375g

Dietary Fiber

 
25g
30g

Calories per gram

Fat 9
Carbohydrate 4
Protein 4
Product Specifications
---

---
All products undergo lab testing prior to shipping to customers

Shelf Life: 12 months

Flour Free – All Natural

Kosher Certification



Product Dimensions:

Pallet Size: 108 boxes/palette
22 Lbs. box
Tie: 12
size: 15¼" (W) 10" (D) 6¾" (H)
Height: 9

UPCs
Authentic
Box:859541002109s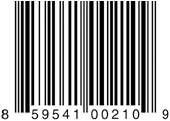 Falafel Waffle
---

---
Alternative to frying falafel balls